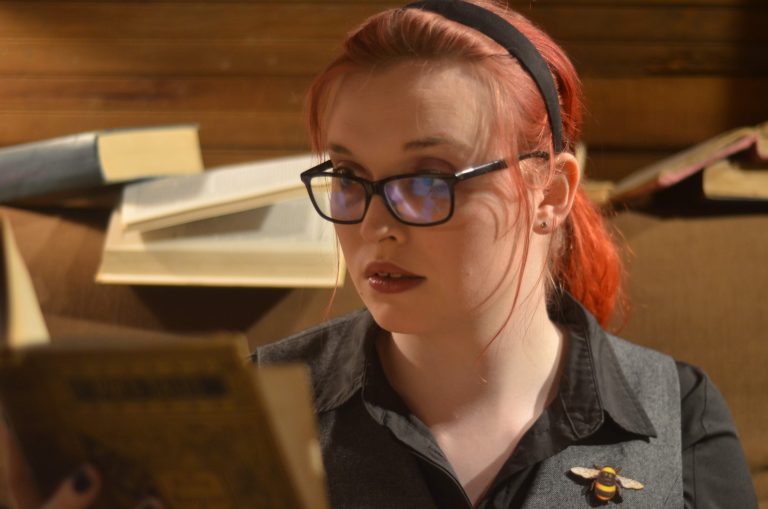 Clara Tracey
Clara Tracey is an independent writer, artist, and game developer, and sincerely wishes that 'professional delinquent' was a viable career path. She zealously believes that storytelling is a distillable skill that underlies modern media of all kinds. Ultimately, Clara has acquired a hodge-podge of literary and technical art skills, as she continues to search for a the correct medium to tell quintessentially modern stories. She has cultivated skills including 3d modeling, sculpting, animation, and game coding, pairing these with a background in modern literature, and creative writing to round out a whole. Poetry is a side benefit.
Let me expand on that a little:
I'm someone who believes that how we do things is just as important as what we do. For that reason, I foresee that interactive media is going to be the dominant storytelling medium of the 21st century. While I love books and other written media, movies can be pretty sweet, and static art can definitely evoke strong narratives, nothing can top that feeling that you really are part of a story.
While I work in other media, it's really only when I can get that final element of agency involved that I'm completely happy. I'm a fervent lover of games both tabletop and digital, and the more player agency the better. That's not to say that you can't tell a specific story, or that the consumer needs to be where all the weight of the decisions fall, but they distinctly need to be a part of the narrative.
I've been playing and running tabletop RPGs since I was knee high to… well… probably my father actually, and I strongly believe that therein lies the perfect mixture of narrative structure, and player agency. Right now, we're just waiting for technology to catch up.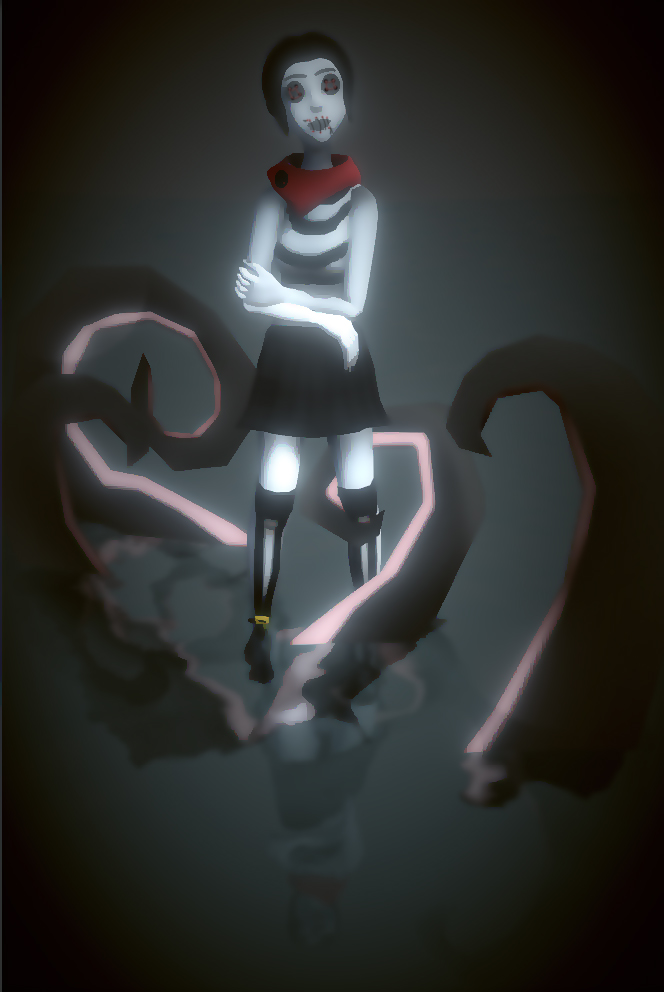 ---
Oh, yeah… I guess this is an about section, isn't it? Well, ehm… I like frilly dresses, I have a penchant for bad fantasy books/movies, am about as adverse to sunlight as Count Orlok, and love badly singing along to Stevie Nicks songs while going exactly completely the speed limit on the highway.
---
J.J. Clara Tracey

New media and creative writing senior at University of North Carolina Asheville, focused in interactive writing and storytelling, with experience in indie game dev and private contracting in the games and simulation industry.

Education

University of North Carolina Asheville 2018-2020

New Media, Minor in Creative Writing – 3.884 GPA

Comfort Scholarship: Most Promising Student in Creative Writing, 2019-20

Blue Ridge Community College 2015-2017

Associate in Applied Science (Simulation and Game Development) – 4.0/4.0 GPA

Award winner in the 2016 (best in photo manipulation), and 2017 (best in 3d).

Asheville-Buncombe Community College 2013-2015

High school dual enrollment – 4.0 GPA

 

Professional Experience

Private contractor – self employed

Worked for companies like

Efficiency Lab

and

Nord Games.

On

Lofty Kingdom

, a mobile game, served as the Narrative Designer, Technical Artist, and a Game Designer.

Wrote the game's four unique but intertwined story buildings, along with the overall narrative, tutorials, and plot.

Worked with both 2D and 3D assets to create a cohesive experience.

Created over 40 unique models including multiple animated and rigged characters.

Co-Wrote the design document for the game.

On

Exterminate,

a

Microsoft Hololens game, worked as a technical artist, as well as assorted other roles in minor capacity.

Had to curtail and bend my expectations to an already mostly complete project.

Created numerous 3d and 2d art assets, as well as structured a narrative to make the game more than a code base.

Learned to rig 3D models on the job, demonstrating the ability to learn quickly.

Worked on numerous augmented reality pitches, creating 3d assets, as well as mockups, and written details for assorted projects and demos.

Coding/Web Design Tutor/VR (Virtual Reality) Assistant – University of North Carolina Asheville

Virtual Reality/Real-Time Rendering Assistant – University of North Carolina Asheville.

Worked to secure a $44,000 megagrant from Epic Games

Web Design Tutor – University of North Carolina Asheville.

Has served as volunteer staff and management at AVL Scarefest annually since 2017.

As staff at AVL Scarefest, has co written two "Scarefest Stories" multi table con exclusive games in 2018, and 2019.

Writing Skills

Published in

Headwaters Magazine

2019

.

Experience writing interactive fiction.

Was the Narrative Designer/Writer for

Lofty Kingdom.

Has practical experience in instructional writing.

Has written an instructional essay about accommodating transgender people for faculty in the foreign language department at UNCA.

Talking to Trans People 101

, Jan. 12th, 2019

Experience Writing for Time Based Media

Has scripted and created numerous animated video projects at UNCA.

Arietta,

animation, 2018

Strange Tethers,

pixelation, 2019

Technical Skills

Professional experience using 3D and Game Development technology.

Unity 3D Engine

Autodesk Maya, and Mudbox

Adobe Photoshop

Visual Studio with C#

Experienced Using

Adobe After Effects

Adobe Premier

Adobe Indesign

Unreal Engine

Web Development Languages Like HTML and CSS.

Experienced in office software including like Docs/Word, and Sheets/Excel.

Interpersonal Skills

Has experience working with multiple teams while private contracting.

Adept at adapting to myriad work standards.

Has pitched design projects to a small team.

Has worked to scope and manage projects.

Has experience tutoring and teaching others both in my areas of expertise, and while learning myself.

Has served as an organizer ensuring events go smoothly. 

AVL Scarefest and Seekerpalooza tabletop gaming conventions.